Spiritual Presentations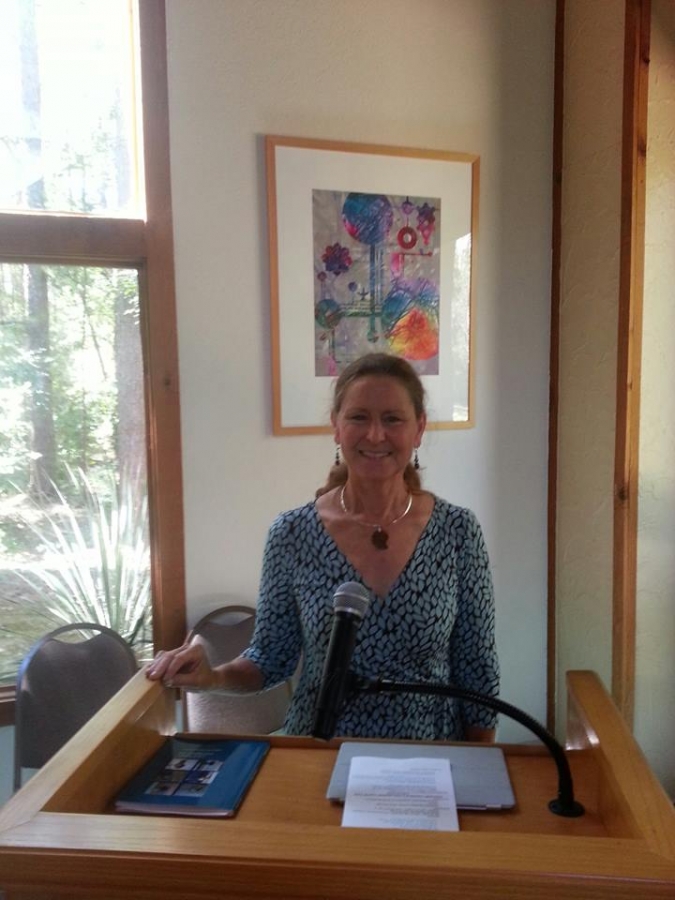 ANNE MCCRADY - SPIRITUAL SPEAKER
For over twenty years, using original stories, poems and inspirational thought, Anne has shared her messsage of open-minded, open-hearted spirituality to worship and spiritual settings in East Texas. Her topics range from theological questions to progressive social concerns to everyday dilemmas and congregational growth.
She has written and presented a wide range of liturgical material: prayers, songs, sermons, lessons, memorial services, contemporary worship, and wedding text.
Anne's spiritual story is one of growth and exploration. Anne grew up in the Episcopal church and chose the United Methodist Church as a teenager and raised her children as Methodist. In her forties, she found her beliefs and messages fit the Unitarian Universalist tradition, and now has close ties with her local progressive Jewish temple as well as the Islamic mosque congregation. In addition, her favorite poets are Buddhist in their reverence for Nature.
Anne's sense of the divine is inclusive of both genders and open to all sexual preferences. She believes we are most racially segregated on Friday evenings and Sunday mornings. For Anne, children, Nature and science offer the best glimpses of God.
CHURCHES
Unitarian Universalist Fellowship of Tyler - Tyler, Texas
Unitarian Universalist Fellowship of Longview - Longview, Texas
Timberland Unitarian Universalist Fellowship - Lufkin, Texas
Thoreau Woods Unitarian Universalist Church - Huntsville, Texas
Woodland Christian Church - Longview, Texas
First Methodist Church - Henderson, Texas
SPIRITUAL GROUPS
Just As I Am Missional Group - Tyler, Texas
SPIRITUAL EVENTS
HanuKlez Concert - Tyler, Texas
Women's Church Retreat - Temple, Texas